dont ignore me please?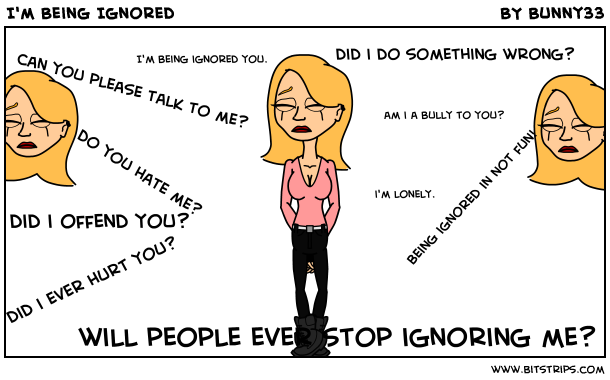 Never leave the person who understands you more than anyone else. Someone who you can talk to about everything and will stand next to you even with your unwanted attitudes. Treasure the one that accepts and loves every bit of you. Be thankful for what you have, you'll end up having more. If you concentrate on what you don't have, you will never, ever have enough.
We've been together for almost seven months and for the most part it's been so much drama. We love each other a lot and we don't like fighting, but we keep doing it and having heated discussions. We always resolve it afterwards and apologize, but there's always one problem after the next. All we both want is to be happy together, but there are so many problems.
Sometimes, you just no need to ignore me. I know you love me and I know you have your things to do but I swear to god everytime you don't answer my texts (especially if they are the cute and important ones) I always get sad and lonely and I can't help it. I wonder, why don't you understand that it hurts when you ignore me............

Never ignore a person who loves you, cares for you, and misses you. Because one day, you might wake up from your sleep and realize that you lost the moon while counting the stars.
heyhey! do follow my tumblr. click THIS
Older Post | Newer Post